Diwali is such a festival, which is celebrated with great fanfare throughout the country, on this day Goddess Lakshmi is worshipped. everyone want to know Diwali Puja time or Shubh Diwali Puja muhurat 2023…
There are always two Diwali Puja times fixed on Diwali. One time is fixed for the common people of household family, and the other time is in night, when the business class does Diwali Puja.
Although any person can do Diwali Puja at any of the two times, but according to our daily routine, ordinary people perform Diwali Puja in the first Muhurta, and businessmen perform the Puja in the second Muhurta at night. Because both these times suit their lifestyle.
We also know Diwali festival as Deepawali festival.
This year, there is a lot of confusion about Deepawali festival, on which day to celebrate Diwali, so you must read this post till the end.
Why do Lakshmi Puja on Diwali
Not only is Lakshmi worshiped on Diwali, but lamps are also lit. There are two mythological stories prevalent in the society behind this.

According to the first legend, when the churning of the ocean was going on between the gods and the demons, Goddess Bhagwati Lakshmi appeared and married Lord Narayan on the day of Diwali, i.e. that day Maa Bhagwati Lakshmi was born and got married.

Maa Bhagwati is the goddess of wealth, that is, Maa Bhagwati Lakshmi ji is worshiped for progress in economic work.

According to the second story which is from the Ramayana period. Lord Rama had completed his 14 years of exile on this day by killing the demon Ravana. And he entered Ayodhya on the day of Diwali.
The people of Ayodhya had illuminated their houses with lamps on the new moon day on the festival of Diwali and in the joy of the return of their favorite Ram and King Ram after completing 14 years of exile.
That's why earthen lamps are lit in the house on the day of Diwali in the memory of Lord Rama as his victory over the truth of untruth.

Let us tell you here that Lord Rama was the incarnation of Lord Vishnu. That means Lord Ram is in a way the master of Mother Bhagwati Lakshmi only. That's why this festival is celebrated by lighting earthen lamps along with worshiping Goddess Lakshmi.
Why Diwali Puja Time is Important
According to Sanatan Dharma, Maa Bhagwati Lakshmi Devi is considered the goddess of wealth, and by her grace the economic condition of a person becomes strong.

Because worshiping on an auspicious time is considered successful. Such belief is from ancient times.
In such a situation, it is necessary for everyone to know the Diwali Puja time for the worship of Maa Bhagwati Lakshmi ji on the day of Diwali.
Diwali date 2023 and Puja time of Deepawali
Mainly in India, the festival of Deepawali is celebrated for 5 days, so the festival of Deepawali is told in a time frame.

Diwali date in 2023 is 12th November.
This is a Sunday, the main festival of Diwali will be celebrated on this day, the beginning of Deepawali starts two days before it and the other two festivals of Deepawali are celebrated till 2 days after the main festival day of Diwali.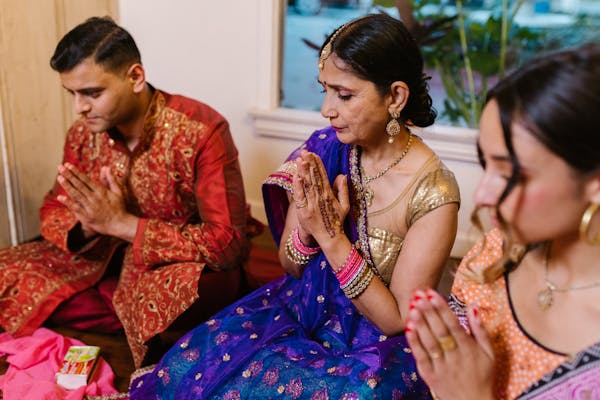 In the year 2023, Diwali will start from 10 November 2023. Dhanteras festival will be celebrated on this day.
The festival of Chhoti Diwali is celebrated on 11 November 2023. It is also known as Narak Chaturdashi, there is a religious story behind it too. On the basis of which this festival is celebrated.
As we have just told you, the main festival of Diwali will be celebrated on 12 November 2023.
On 13 November 2023, a festival named Govardhan is celebrated in North India. It is related to Mahabharata period.
On November 14, 2023, the festival named Bhaiya Duj is celebrated along with Diwali, and the festivals of Deepawali end on this day.
Date of Diwali 2023
10 November 2023, Friday – Dhanteras
11 November 2023, Saturday – Chhoti Dipawali ya narak chaturdshi
12 November 2023, Sunday – Dipawali
13 November 2023, Monday – Govardhan Parv
14 November 2023, Tuesday – Bhaiya Dooj
Diwali Puja Time in 2023 (Shubh muhurat)
This year, the festival of Deepawali is being completed in 2 days, by half day on 12 November 2023, half day on 13 November 2023. That is, Amavasya will remain from the afternoon of 12th November to the afternoon of 13th November. That's why some people can celebrate Deepawali on 12th November 2023 and some people can celebrate Deepawali on 13th November 2023 as well.
It would be appropriate to celebrate Diwali on 12 November 2023 only.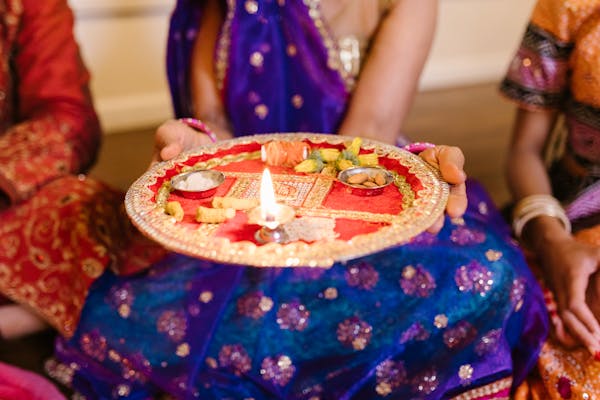 This year, the festival of Deepawali can be celebrated on any day from November 12 to November 13, according to the calculations of different pundits in different regions.
According to Hindu scriptures, the festival of Diwali is celebrated on the new moon day of Kartik month. This date mainly falls in the month of November of the English calendar. In the year 2023, Diwali will be celebrated on Sunday, November 12, 2023. According to Panchang, Amavasya Tithi of Kartik month will start on 12 November 2023 at around 2:44 PM, and will remain Amavasya 13 November 2023, Monday till 2:56 PM on the next day. Now what is diwali puja time ?
There are always two Diwali Puja times fixed on Diwali. One time is fixed for the common people of household family, and the other time is in night, when the business class does Diwali Puja.
Although any person can do Diwali Puja at any of the two times, but according to our daily routine, ordinary people perform Diwali Puja in the first Muhurta, and businessmen perform the Puja in the second Muhurta at night. Because both these times suit their lifestyle. Let's discuss the Diwali Puja muhurat 2023…
There are always two Diwali Puja times fixed on Diwali. One time is fixed for the common people of household family, and the other time is in night, when the business class does Diwali Puja.
Although any person can do Diwali Puja at any of the two times, but according to our daily routine, ordinary people perform Diwali Puja in the first Muhurta, and businessmen perform the Puja in the second Muhurta at night. Because both these times suit their lifestyle. Let's discuss the Shubh Diwali Puja muhurat 2023…
Lakshmi Puja Muhurta on Diwali 2023
Lakshmi Puja Time: 5:40:57 to 7:36:50
Duration : 1 hour 55 minutes
Pradosh Kaal: 5:29:11 to 8:07:41
Taurus period: 5:40:57 to 7:36:50
Diwali Mahanishith Kaal Muhurta
Lakshmi Puja Time: 11:39:02 to 12:31:52
Duration : 0 hours 52 minutes
Mahanishith Kaal: 11:39:02 to 12:31:52
Singh Kaal: 12:12:32 to 02:30:11