Name of Festival : Diwali festival or Deepawali
Major Territory of Celebration
Diwali festival or Deepawali is celebrated in all over India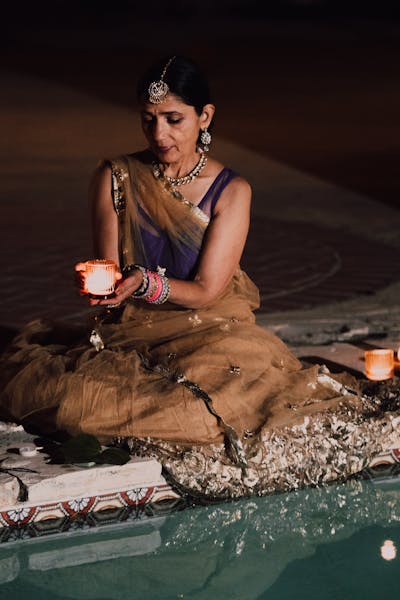 Time of celebration (Months)
Diwali Festival is occurring between mid-October and mid-November.
Worship in Festival
In this Festival people worship the Goddess "Laxmi"
About Festival
Diwali or Deepavali it is also known as the "festival of lights" and it is a important five-day festival in Hinduism, Jainism, and Sikhism. This festival is celebrated 21 days after Dussehra, it marks the return of Lord Rama to Ayodhya after his 14 years exile.
Diwali is an ancient Hindu festival that has been celebrated for centuries. It is believed to have originated in India and is celebrated to Historice victory of Lord Rama over the demon king Ravana, who was on the path of evil.
During Diwali time people cleaned their home. Some people are paint their homes on the day of diwali some people are opened the windows of their home and welcome Lakshmi, the goddess of wealth. Lamps, lights and candles are lit as a greeting to Goddess Laksmi. People are decorated their homes with light and drawn on the floor (kolams).It is believed that Lakshmi only enters homes that are clean and spotless
Significance of Diwali or Dipawali
Diwali is a Hindu festival that celebrates the victory of good over evil.On Diwali, people come together and light lamps in the evening to inspire the society to move from darkness to light.
It is also a time for people to give thanks for the blessings they have received throughout the year. It is celebrated by lighting lamps, performing puja rituals, and exchanging gifts with relatives and Neighbours.
The Mythical Story Behind Diwali
The festival of Diwali is celebrated to commemorate the return of Lord Rama, his wife Sita, and his brother Lakshmana from their fourteen-year exile in the forest. According to Hindu mythology, Lord Rama had to go into exile as a result of a curse by a sage. During his exile, Lord Rama fought and defeated the demon king Ravana, who had abducted Sita. Upon his return, the people of Ayodhya welcomed him with great joy and lit up the entire city with diyas (earthen lamps). This is why Diwali is also known as the "Festival of Lights".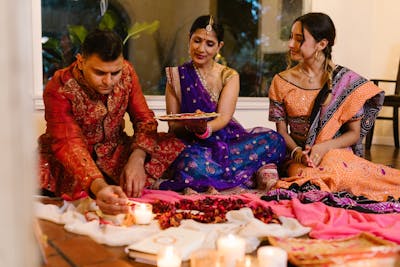 Five day of Diwali
On this day people wear new dress, consume a rich and sumptuous feast and burst crackers. Gifts are exchanged and sweets, festive meals are prepared during Diwali.This is a 5 day festival.
First day is Dhanteras or Dhantrayadashi is celebrated in favour of goddess Lakshmi. On Dhanteras Poojas are performed and devotional songs are sung in praise of the goddess.
Second day is the Narka – Chaturdashi or Choti Diwali , on this day Lord Krishna killing of the Naraka Asura.On this day people take early baths with oil are made and kumkums are applied on their foreheads and worshipped the Goddess Kali.
Third day is Diwali. On this day delicious sweets are prepared and exchanged among friends and relatives. In the evening people worshipped the Goddess Laxmi and lighting their home. lamps are lighted and shine brightly in homes. The lamp symbolizes knowledge. In the night children enjoy the crackers
Fourth Day of Deepawali is Kartika Shudda Padyami, that Bali went to patala and took the reins of his new kingdom in there.
Fifth Day is Yama Dvitiya or Bhai Dooj on this day sisters invite their brothers to their homes.
Diwali is celebrated with great enthusiasm and joy all over India. It is a time for families to come together and celebrate the spirit of togetherness and joy. The festival of Diwali is a reminder of the importance of hope, peace, and harmony in our lives.